What is Erectile Dysfunction (also known as impotence or erection problems)?
Men who suffer with erectile dysfunction have frequent difficulties with getting or keeping an erection sufficient to have satisfying sex.
The man is often unable to penetrate their partner or keep their erection to allow enjoyable sex. This is a common problem. Half of all men over the age of 40 years have some difficulties with getting and keeping their erections. The problem becomes more prevalent in older men. It is thought that about 1 in 5 men between 50 and 54 years and half of men between 70 and 74 years have erection problems.
They are also very safe if authorised by a registered doctor or pharmacist and used as instructed. If you are suffering, act now and pay a visit to Bush Pharmacy and book yourself in for a confidential consultation.
Causes of Erectile Dysfunction
Both psychological and physical considerations can cause erection problems. In all cases a reduced blood flow to the penis causes an insufficient erection.
Physical factors are present in three quarters of cases. The following things can cause or contribute: diabetes, alcohol and drug abuse, smoking, high cholesterol, stroke, low blood flow to the penis or too much leakage of blood from the penis, nerve damage or a hormone imbalance such as a low testosterone level.
Psychological factors that contribute to the cause of erectile dysfunction include: an unhappy relationship, stress and anxiety and depression. Men with erectile dysfunction often suffer from a fear of failure. Men who have suffered in the past worry about their performance, and this removes the pleasure of feeling sexually excited. This in itself contributes to their problems.
Erectile Dysfunction treatments
The most common medicines for erectile dysfunction are
Viagra(sildenafil)
Cialis(tadalafil)
Levitra(vardenafil)
The active ingredient of Viagra is now also available as a generic medicine called sildenafil. This contains the same active ingredient as Viagra and is a fully licensed UK medicine which is used in the same way as Viagra. Here at Bush Pharmacy we can offer you both the branded and generic equivalent at massively discounted prices.
The pharmacists at Bush Pharmacy have undertaken extensive training and examinations so they can provide erectile dysfunction treatment without the need of a prescription. This is made possible as the medication is supplied under a Patient Group Directions (PGDs), these are written directions allowing Pharmacists to assess patients and supply medicines without prescriptions, subject to exclusions. No NHS authorisation or funding is required.
Why can I not get it on the NHS?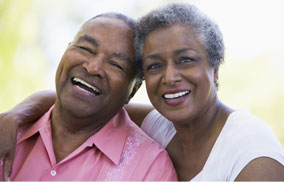 In the UK it is very difficult for a man to obtain a prescription for impotence treatments because the NHS categorises them as "lifestyle" drugs and not suitable for NHS-subsidised prescription. For this reason, an estimated nine out of ten potential sufferers are unable to obtain a prescription on the NHS. Even those who can get treatment on the NHS are limited to just two tablets a month. This has forced the UK's impotence sufferers to seek alternative solutions: either costly private doctors or to try an online service. Although there are many reputable online solutions, the scare stories about the supply of fake treatments and the lack of clear guidance by the UK government means many are put off buying online. Our Erectile Dysfunction PGD solution is not only a cost-effective solution, but because the consultation and treatment are provided by trained pharmacists in store, it is infinitely more trustworthy than any online solution.
The differences between erectile dysfunction medicines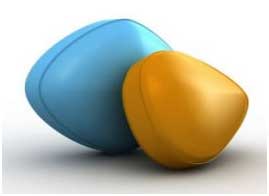 There are many important differences in the three medicines and the importance of these differences will depend on your health and other medicines that you take, and your personal preference. It is very important that you only take these medicines after a medical consultation. However the main differences are summarised below: